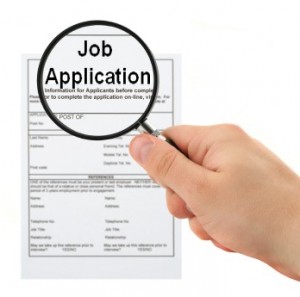 Am aplicat pentru un job la Adstream si am fost refuzat. Cineva a fost indeajuns de amabil sa raspunda la cererea mea, si sa ma refuze cu eleganta :
Good afternoon ( at 6:29 PM)
I hope you are well.
Thank you for taking an interest in the Client Associate role at Adstream.
We really enjoyed reading your CV, ( cand imi citesc CV-ul imi vine sa sar de pe fereastra) however we felt that your skills and experience didn't match the requirements of this particular role. ( Sunt de accord cu dvs).
Please do keep an eye out for opportunities with Adstream in the future. (Consider parasutismul cu umbrela de pe dulap – it gives you a vantage point of view).
Thanks, Lauren
Thank you Lauren for taking the time to reply to me. 
These days advertising is everywhere. It's on our TVs, magazines, radios, streets, personal devices, and anywhere-else our attention is focused.
Campaigns once comprised of dozen creative files now require hundreds or thousands, each carefully produced and distributed around the world. Adstream makes this possible.
Adstream is the first Connectivity Suite for the ad industry, combining collaboration tools, digital asset management, a global distribution network and powerful analytics to provide smarter, more collaborative advertising workflows.
Brands, agencies, production and post-production teams use Adstream to create great content together, and leverage its world-class network of over 79,000 media destinations in 141 countries, to share their message with the world.
Today over 100,000 businesses use Adstream to reach billions of customers globally. We're a fast-moving team of passionate subject-matter experts located across 37 offices, speaking 45 languages, and on a mission to connect the world's media.