Finlandeza Eva Johanna Holmberg care este profesoara la universitatea London's Queen Mary University si romanca Mihaela Duta care lucreaza in domeniul stintific la universitatea din Oxford fac parte din 100 de persoane care au primit scrisori de la Ministerul de Interne britanic prin care destinatarii sunt amenintati cu puscarie si deportare din Marea Britanie daca nu parasesc Regatul Unit in termen de 1 luna.
Home Office privately says it will pay back deportation legal fees https://t.co/KzUCBCmKNa

— Eva Johanna Holmberg (@EvaJohannaH) August 25, 2017
Academiciana finlandeza a primit o scrisoare amenintatoare de Ministerul de Interne Britanic :

"a decision has now been taken to remove you from the United Kingdom in accordance with section 10 of the Immigration and Asylum Act 1999".
Eva Johanna Holmberg a declarat ca Home Office i-a spus in privat ca ei ii vor plati inapoi cheltuielile ei in jur £3800 de lire sterline pe care finlandeza i-a cheltuit pe avocati dupa ce a primit scrisoarea.
Romanca Mihaela Duta a cheltuit in jur de £1.335 insa la moment Home Office nu sa oferit sa-i plateasca cheltuielile si pentru ea.

MSc, DPhil Mihaela Duta .foto : psy.ox.ac.uk
Un doctor italian Leonardo Fasano este o alta persoana care a primit o scrisoare prin care ii se cere sa paraseasca Marea Britanie.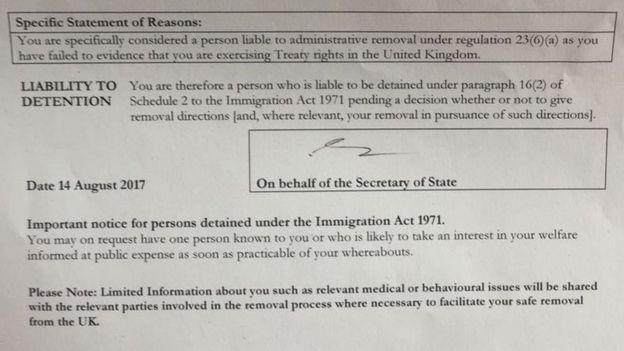 El a fost nevoit sa ceara sprijin financiar de la parintii lui pentru a angaja un avocat.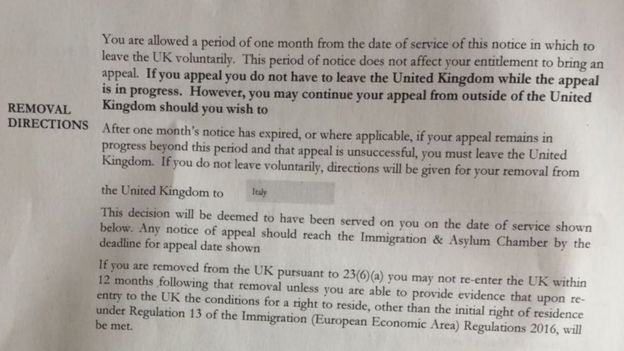 Foto: Leonardo Fasano/BBC
Prim-Ministrul britanic Theresa May care inainte de a deveni premier era Ministrul de Interne britanic – Home Office Secretary a declarat ca este o greseala si ca lumea amenintata cu deportarea sa ignore scrisorile.
Scrisorile destinate europenilor care la moment au dreptul de a locui si munci in Marea Britanie au iesit la iveala doar dupa ce au fost publicate pe reteaua sociala Twitter.
Clarification on letters sent in error to EU citizens in the UK: https://t.co/es47V6V5Sc pic.twitter.com/bK6tMllFDk

— Home Office (@ukhomeoffice) August 23, 2017