Hugh Grant straluceste in interpretarea lui Jeremy Thorpe, impreuna cu actorul Ben Whishaw ,care joaca rolul lui Norman Scott, un gay instabil si neurotic. Tragicomedia are loc in perioada cand eforturile de a legaliza homosexualitatea , aderarea Marii Britanii la institutiile europene și imigrația erau dezbatute in parlamentul britanic.
O productie BBC, A Very English Scandal este o mini-serie amuzanta si tragica, inspirata din scandalul real in care a fost implicat liderul partidului Liberal-Democrat, Jeremy Thorpe.
O aventură homosexuală, un complot primitiv și un câine mort erau ingredientele la ceea ce a devenit numit de presa din Marea Britanie ca fiind "procesul secolului".
Un scandal similar de aceeasi proportie in Regatul Unit a fost Cambridge Five sau Profumo affair.
În 1974, Thorpe era pe cale de a deveni vice prim-ministru de facto ,iar în 1979 era sa fie incarcerat pentru conspirația de a ucide un fost amant si pentru homosexualitate.
Thorpe a devenit primul politician britanic care a fost judecat pentru conspirație și incitare la crimă, dupa ce a fost acuzat de un complot de asasinare împotriva iubitului său secret, Norman Scott.
"Spune-i să nu vorbească. Și să nu mai scrie mamei mele scrisori prin care descrie sexul anal".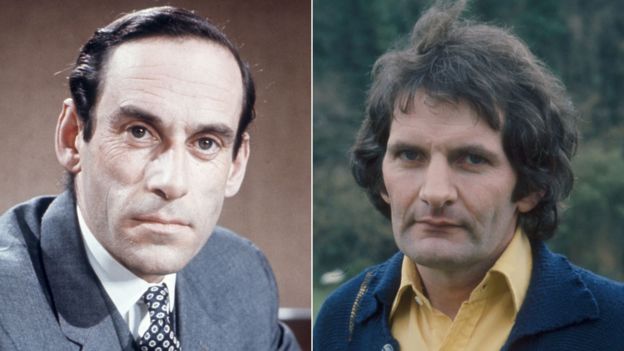 It is 1960s England, homosexuality is illegal and the politician Jeremy Thorpe begins a whirlwind affair with a young stable hand, Norman Scott. But when the relationship turns sour and Jeremy's career goes from strength to strength, Norman becomes a secret that Jeremy is desperate to hide..
A Very English Scandal poate fi vizionat pe BBC1 sau online A Very English Scandal – BBC iPlayer.