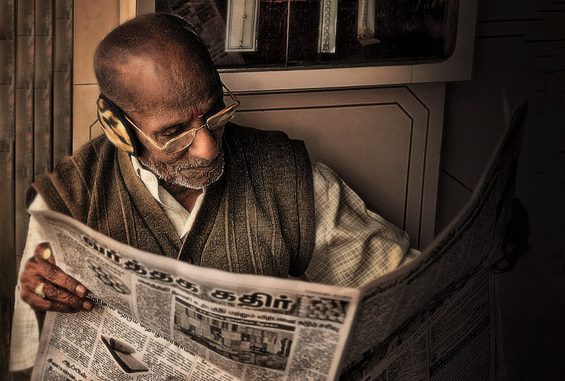 Motivele pentru care presa britanica de dreapta se comporta ca un kamikaze, in special ziarele care pledau pentru iesirea Marii Britanii din Uniunea Europeana, nu sunt misterioase. Au trecut deja de punctul de intoarcere cum se spune in tehnologia rachetelor spatiale.
Ziarul Daily Telegraph publica un articol intitulat : Seful UE face misto de Marea Britanie –EU chief mocks Brexit by comparing Britain's trade ambitions to a Monty Python sketch .
In realitate, seful UE este deputatul/vice-presedinte la Jean-Claude Juncker si a facut misto de Raymond Finch, un euro-parlamentar de la partidul Ukip. Asta e technica furata de la ziare gen : The Sun, Daily Mail, Daily Express care isi vand ziarele prin a instiga nationalismul folosind titluri ridicole.
Articolul original publicat de un ziar din Austria UKIP-Politiker mit Monty Python-Figur verglichen (limba germana) acum este disponibil pe site-ul Daily Telegraph daca platesti sa citesti varianta lor bizara si nationalista.

Monty Python e o comedie celebra in Marea Britanie in care un cavaler ramane fara maini si picioare dar se declara invigator chiar daca este lasat in viata de mila.
Competitia intre ziarele de dreapta in a denunta si re-convinge populatia britanica ca Brexit nu e eroare grava este formidabila, ziare precum Daily Telegraph si Daily Express au ajuns sa canibalizeze ziare de genul The Sun si Daily Mail.
Daily Telegraph a coborat in etica si Daily Express a urcat.Ziare Pravada si Scanteia au tinut sarada zeci de ani , sa speram ca nu se va intampla la fel ca in estul europei si aici.
Va exploda porridge-ul englez cand economia se duce pe rapa din cauza ca vor sa scape de imigranti ? Englezii sunt imprevizibili , la moment vor doar sa scape de imigranti chiar daca inseamna sa mance la cina fasole pe paine.