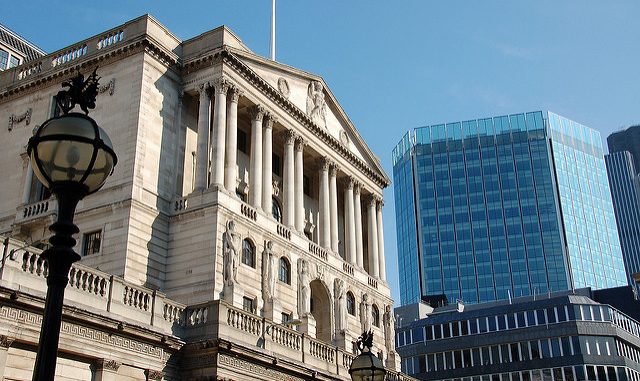 PIB-ul britanic ar putea scădea cu până la 8% anul viitor, depășind criza financiara. Cifrele economice extrem de sumbre au fost criticate de către economiștii respectați,precum Paul Krugman, fostul câștigător al premiului Nobel pentru economie, și Andrew Sentance, fost membru al comitetului de stabilire a ratelor dobânzilor al băncii, care a declarat că sunt prea severe.
Another trade discussion where I would like to believe the worst but not convinced: Brexit. The Bank of England just released some very dire scenarios 1/ https://t.co/0DvoT45JsS pic.twitter.com/xAeNTD8P6l

— Paul Krugman (@paulkrugman) 28 November 2018
Potrivit analizei băncii, prețurile locuințelor ar putea scădea cu 30%, iar rata șomajului ar putea crește de la nivelul actual de 4,1% la 7,5%, în timp ce ratele dobânzilor ar putea fi forțate să crească pe măsură ce inflația a crescut la 6,5%.
"Mark Carney is a second tier Canadian politician who failed to get on in Canadian politics and then got a job in the UK. I don't think he's greatly respected"
Jacob Rees Mogg even more unimpressed with Governor Carney than normal… pic.twitter.com/mnLJrL7Rjv

— Faisal Islam (@faisalislam) 28 November 2018