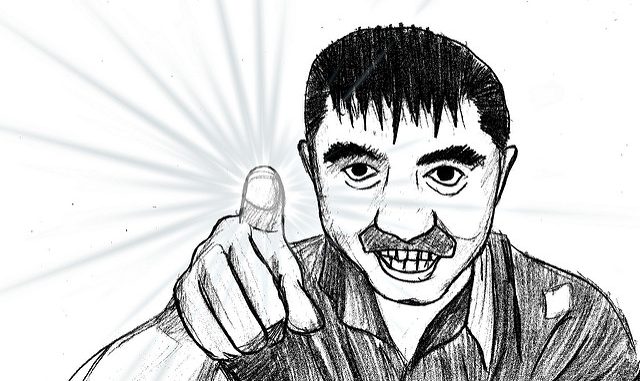 The bizarre story of Alexander Adamescu, the son of businessman Dan Adamescu, is very much Soviet in style, substance and culture, so much so that you can think that Nicolae Guta is involved instead of KGB or FSB. He was arrested in London,after another court in Bucharest issued a warrant in May for preventive arrest.
Alexandru Adamescu, aged 39, was arrested in London for filing fraudulent documents to a British court as part of his long-standing campaign to avoid extradition back to Romania.
Adamescu, a German and Romanian citizen living in London since 2012, was subject to a European Arrest Warrant (EAW) in June 2016, when the National Anti-Corruption Department (DNA) demanded extradition,for him to be tried for bribery.
Alexander Adamescu and his wife have stated that the Romanian government tried to kidnap them from England and paid for the Daily Telegraph newspaper to publish articles about their situation,by which Alexander Adamescu insinuates that he is a victim of the Romanian Government. The Daily Telegraph, among other major newspapers, accepts paid articles. These paid articles are published, a refined form of paid and masked advertising as articles.
"There can be little doubt that Alexander Adamescu is being pursued because he is Dan Adamescu's son, and the prosecution has been predicated on the desire to 'decapitate' the Adamescu family's holdings and their influence"British intelligence report
He is currently detained in Wandsworth Penitentiary until the next review of his case, set on April 13.
Charge strong>
"During June and December 2013, defendant Adamescu Bogdan Alexander and his father, through intermediaries, remitted the sums of 15,000 euros and 23,000 lei to the magistrates Stanciu Ion and Elena Roveta, judges at the Bucharest Tribunal VII Civil Division,expecting favors for some of the companies to which Adamescu Grigore Dan was a shareholder in insolvency proceedings. " em>
Apparently, he used the evidence obtained by Romania Libera journalists about the conditions offered by the Romanian penitentiaries, a newspaper to which he is patron by inheritance.
In May, the Bucharest Court issued a warrant for preventive arrest in absentia, on behalf of Bogdan Alexander Adamescu, the son of businessman Dan Adamescu, charged with bribery.
In March, DNA prosecutors demanded the abstention of Bogdan Alexander Adamescu, the son of businessman Dan Adamescu, who was charged with two bribery offenses. Em>
Now it depends on you if you think the BBC should make a serial called Mafilescu instead of "http://www.bbc.co.uk/programmes/p05pksm8" rel = "noopener" target = "_ blank" > McMafia
Bogdan Alexander Adamescu and his team made the following statement in Romania Libera:
In regards to the information found in the media, Thursday, March 29, we make the following statement:
1. At this point, the British court removed the caution of Alexander Adamescu, and he is detained by the London authorities.
2. Following an official correspondence between the Romania Libera newspaper and the National Authority of Penitentiaries, Romanian journalists sent to England a document whose authenticity was contested by the Romanian State. The Act refers to the conditions of detention in Romanian penitentiaries. Therefore, the reason for the arrest is generated by a situation that can not be attributed to Alexander Adamescu and to the Romania Libera Newspaper.
3. However, no criminal case has been opened and Alexander Adamescu is not prosecuted for forgery. The lifting of the bail was decided as a precautionary measure until the situation related to the act concerned was clarified.
4. Alexander Adamescu is confident that this suspicion will be dismantled, given that the document in question was filed as received from Romania, from the National Penitentiary Authority.
5. "After two years,in which I have demonstrated at each term that the Romanian State can not secure the conditions of deprivation of liberty, I would not have appealed to such a solution to falsify acts and lodge them in court. There is a suspicion about this document, which the London court examines with speed. I am also interested in establishing the authenticity of this document. I respect the decision of the London court and I am convinced that this suspicion will prove to me to be unfounded, "said Alexander Adamescu.
Alexander Adamescu's communication team em>
www.friendsofalexanderadamescu.org and Alexander Adamescu can contact us if they want to publish their version of the events.